Glycolic acid is an amazing exfoliator and anti-aging remedy. The smallest of the alpha hydroxy acids, it is a popular skincare ingredient. It is colorless, odorless and water soluble, making it the perfect addition to any skincare routine. Read more to discover the many benefits of glycolic acid.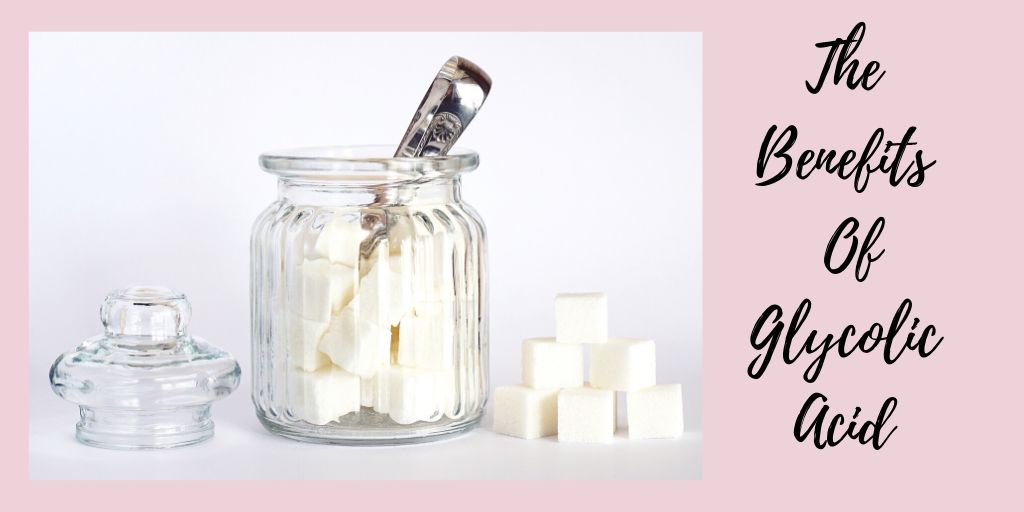 Glycolic acid is available in a variety of skincare products like serums, moisturizers, cleansers,  creams, and peels. Choose concentrations higher than 10 percent to take advantage of what glycolic acid has to offer. This, however, is a generalization as lower concentrations are also effective. It depends on your skin type.
Solutions over 10 percent do carry some risk. You should be able to clearly determine the percentage by viewing the active ingredients listed on your product. Higher concentrations are typically used in clinical settings.
What Are Alpha Hydroxy Acids?
---
Alpha hydroxy acids (AHAs) are natural compounds found in foods. Glycolic acid is one of these compounds, and is derived from sugar cane, that is, if it isn't synthetically manufactured. Other hydroxy acids include: lactic acid from milk, citric acid from citrus, malic acid from apples, and tartaric acid from grapes.
Glycolic acid is the most popular of the acids when it comes to skincare. It is safe, effective, and highly absorbable with the ability to easily penetrate the skin due to its molecular size. Don't confuse AHAs with beta hydroxy acids (BTAs), mainly salicylic acid, that are also used in acne and anti-aging formulas.
BTAs are great for exfoliation, acne, and to unclog pores. Many skincare remedies include salicylic acid. It can be purchased over the counter, however stronger preparations require a prescription. Salicylic acid comes from aspirin, and carries with it the risk of allergy.
This post contains affiliate links, which means I may receive a small commission, with no cost to you, if you make a purchase through one of my links.
Benefits Of Glycolic Acid
---
Correctly touted as an excellent exfoliator, glycolic acid (GA) disintegrates the bonds between aging cells in the skin, allowing the outermost layer of the skin to be easily sloughed off. There are many benefits to exfoliation, including younger looking skin, better circulation and increased cell turnover.
[Read More: How Often Should You Exfoliate?]
Since glycolic acid is an acid, it can easily break down pore-clogging sebum and oil. Here are some additional benefits:
Smooths fine lines and wrinkles
Reduce sun spots, acne scars, and blackheads
Helps treat acne
Cleans and shrinks pores
Improves texture
Enhances cell turnover
Reduces pigmentation and melasma
Promotes fresh, radiant skin
How To Use Glycolic Acid
---
Typically, solutions of 10-12% are safe for home use. You may want to start with a 5% solution, and work your way up to higher percentages. Let your skin dictate what it wants. It will tell you. Use the lower-percentage products until your skin builds up a tolerance to it.
You can work your way up to a higher percentage over time. Or leave the solution on for increasingly longer amounts of time. Slow and steady wins the race in the arena of skincare. I do a glycolic acid peel at least once a month. If you have particularly sensitive skin, use discretion regarding how often you do a peel.
Follow up with a high-quality moisturizer as AHAs can be quite drying. If your skin isn't super sensitive try using GA every other night, and see if you like the results. Stinging, tingling, and burning are normal reactions, especially if you have sensitive skin, so don't be alarmed if you feel these sensations, or if your skin is dry and flaky.
This is normal, and proof that the acid is working. You should not, however feel pain. Experiment with different GA products to see which one works best for your skin. And after awhile, shake it up by experimenting with new products.
Glycolic Acid Skin Peels
---
Glycolic acid peels are in a league of their own. If you're careful you can perform them on yourself at home. This product is very effective for an in-home peel, but it's very strong. In fact, it's five times stronger than a lot of peels so be careful when using it. Here's how I do it:
Grab a cotton ball and gently and evenly apply the solution to your face. Don't get too close to your eyes. It's a good idea to put a little vaseline underneath your lips, eyes, and nostrils to protect delicate mucus membranes. You can also use glycolic acid on your neck, chest, backs of your hands, elbows and knees. Any problem area is fair game.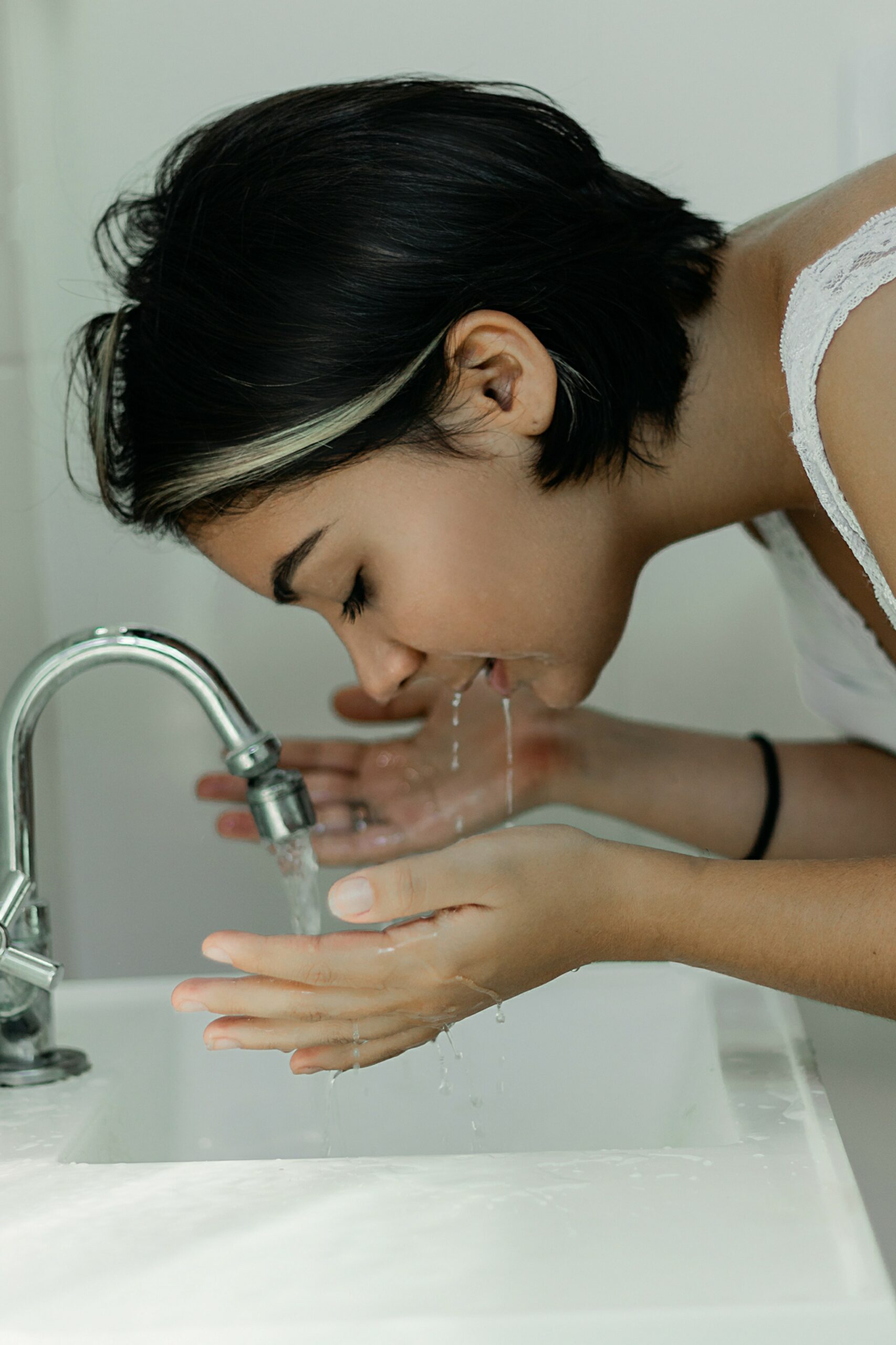 It's going to sting so don't leave on longer than two or three minutes, or even one minute for your first peel. If it's too uncomfortable use a fan to blow cool air on your face. The burning gradually increases so using the fan will allow you to leave it on longer.
It's smart to set a timer so you now exactly how long you left the peel on. This will help you gauge how long to leave subsequent peels on.  Now start splashing off the peel with water. I put a little baking soda in my hands and mix that in with the water to neutralize the acid.
Alternatively, you can also fill a big bowl or your sink with very cold water, and dip your whole face in it. It will be a welcome relief.
Be Sure To Moisturize
---
Next apply a moisturizer to your skin. Make sure the ingredients are pure. You don't want to put inferior ingredients on your newly exfoliated face. Plus, it might hurt.
Your face may be red for a day or two. Wait for at least 24 hours before exposing your skin to the sun. When you do go outside, be vigilant about wearing sunscreen.
Do this procedure a couple times a month or as your skin dictates. If you're nervous because you have sensitive skin, consult with your dermatologist beforehand. Peels can be strong. 
Exercise Caution When Using Glycolic Acid
---
Glycolic acid will make your skin more sensitive to sun exposure so always wear sunscreen with a high SPF to protect your face and neck. Read the instructions carefully before applying GA, and always determine the concentration so you'll have an idea what to expect.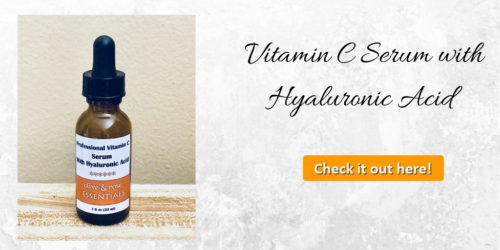 Exercise caution when using glycolic acid in combination with other exfoliating agents like salicylic acid or products containing retinol, such as Retin-A.
You can easily irritate your skin if you overdo it. More is not better. And don't use glycolic acid if you've recently had a microdermabrasion treatment.
Don't be fooled by glycolic acid products that are exorbitantly priced. In my experience, the less-expensive products work just as well.
Key Points
---
I love glycolic acid and use it regularly. Read the instructions carefully when performing a peel, and be extra cautious with sun exposure. Improve the overall appearance and radiance of your skin by incorporating glycolic acid into your skincare routine. It's inexpensive, effective, and overtime, you'll notice that you complexion is smoother, you have less surface imperfections, and your skin is glowing.
Have you used glycolic acid? Let me know in the comments:)