Sounds like frosting, right? Unfortunately, it's not quite as delicious, but almost. Skin icing is becoming increasingly popular in skincare treatments, and is a favorite among Korean women. Also known as "cold therapy," proponents of skin icing use it to reduce swelling, quell inflammation, and tighten pores. That being said, exactly what is skin icing?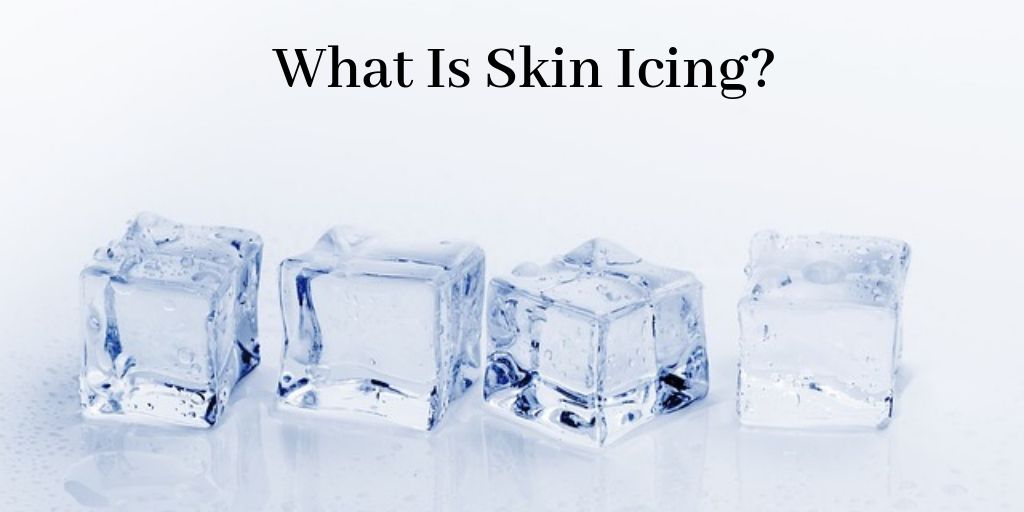 Benefits Of Skin Icing
---
Shrinks pores
Promotes better circulation
Controls blemishes
Reduces under-eye puffiness and swelling
Smooths and tightens skin
Reduces the appearance of fine lines and wrinkles, and may prevent them
Combats and controls acne
Decreases inflammation preventing breakouts and shortening their duration
Icing can be used as a make-shift toner to tighten and shrink pores, increase circulation, and reduce fine lines. Always ice before moisturizing or applying foundation. You'll be delighted how smoothly your makeup will glide on.
Your moisturizer will also penetrate more deeply, giving you more bang for your buck with your skincare products. Icing is similar to dermarolling. They both superficially damage the outermost layer of the skin, which allows for deeper product penetration.
Be careful not to hold the ice on any one area of your face for too long or you'll burn your skin. Always keep the ice in motion while gently rubbing it across your cheeks, forehead, jaw, and chin. Fun fact: you known when you get one of those dreaded zits at the worst possible time? Ice it and you'll be free of it faster.
[Read More: How To Use A Dermaroller For Younger Looking Skin]
Disclaimer: "As Amazon Associate I earn from qualifying purchases."
DIY Ice Facials
---
I love treatments I can do at home on my own, whenever I want. Here's how to do a skin icing facial at home:
1. Begin by washing your face.
2. Place a few ice cubes in a thin washcloth and secure in place.
3. Gently massage your face with the ice-cube cloth.
You can also use ice the directly on your face. Do what feels comfortable to you. The benefits are no greater than when you use a cloth. You'll need to wear gloves when using ice directly on your face so your hands don't freeze.
A note of caution: let the ice cubes thaw for a few minutes before using, and don't apply ice longer than 10 or 15 minutes. Also, don't apply to open wounds or broken capillaries.
As with any new skincare technique, experiment with the process to see if you love the results. Just for fun, try making ice cubes using rose water, along with an infusion of mint or green tea.
I like silicon ice cube trays for freezing ice cubes. They come in fun colors, have a lid, and the cubes slide out effortlessly. This tray makes huge cubes which is awesome for skin icing.
Alternative Skin Icing Technique
---
As an alternative to rubbing ice on your face, grab a big bowl, fill it with cold water, throw in some ice cubes, and dunk your face in it for 10 to 30 seconds. Do this several times, but please don't suffocate yourself.
Be prepared to be shocked. The cold water is invigorating and you'll love what it does to your complexion. Apply your favorite skincare products when you're finished.
Notice how smoothly and effortlessly they penetrate your skin. Toss some cucumber or lemon slices into the ice water beforehand to enliven the senses.
Key Points
---
Give skin icing a try. It's amazing for reducing under-eye puffiness, and can be a lifesaver before a big event. Or incorporate it into your skincare routine once or twice a week to shrink pores and brighten your complexion.
Have you tried skin icing? Let me know in the comments:)